EXtensible Collaboration and Analytics Platform™ (X-CAP™)
X-CAP provides a simplified, cloud-based, global information environment built on an elastically scalable framework. X-CAP provides platform, data, and software services that process real-time streaming data feeds and provide seamless access to large-scale structured and unstructured data stores. X-CAP manages large sets of data (terabytes of data with millions of updates per minute) and orchestrates analytics exploiting data in a multi-level security data environment. 
X-CAP's System Integrations and Data Fusion capabilities fuse data from disparate systems and platforms to paint a unified operating picture.
X-CAP's end-to-end data management and scalable framework supports rapidly evolving information demands without incurring unnecessary latency.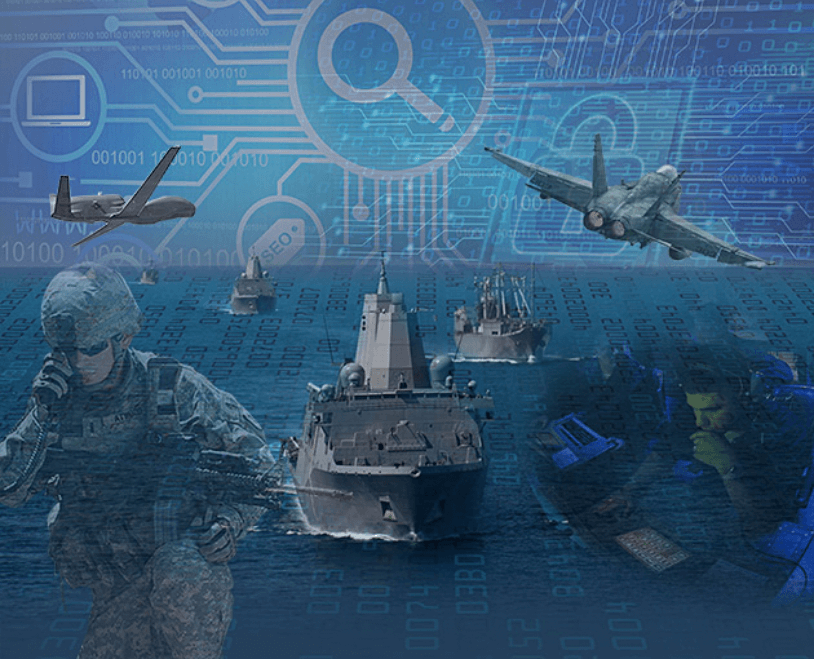 X-CAP
 currently supports Naval Air Systems Command's (NAVAIR) and United States Coast Guard's (USCG) MINOTAUR Family of Systems (MFoS), e.g., MINOTAUR Web and MINOTAUR Reach (MW/R), as an integrated platform and provides support for emerging Big Data needs such as unstructured data ingest, automated mission analytics, cloud-based distributed persistence, and Resource Description Framework (RDF) storage.
X-CAP compresses decision times from hours to minutes to seconds through fluid communications across disparate systems, platforms, and enterprises eliminating disjointedness and track data. X-CAP's ability to increase the interoperability of data between disparate systems operating in a multi-level security environment and turning near real-time data into universally available actionable information. By compressing decision times, X-CAP enhances dynamic decision making by decreasing time to insight, time to tasking, data processing and aggregation time and costs.
Core Capabilities
Cloud-based, global information environment built on a scalable framework employing micro-service architectures
Cloud-agnostic and deployed on Amazon Web Services (AWS)
Micro-service architectures support incremental deployment, and in most cases, with no system down time
Orchestrates analytics exploiting data in a multi-level security data environment
OpenAPI standard interfaces for data consumption from netted national and theater sensors
Web-based thin-client user interfaces to maximize remote access (no local client installation, intuitive visualizations, and User Interfaces (UI))
Hosted forensic and predictive analytics using Big Data and related cloud technologies.
Extensible knowledge management technologies, techniques, and policies to manage large datasets
Field-level data tagging to allow hosting in multi-level security environments and dissemination of data from higher to lower security classification enclaves and networks (supporting remote or disadvantaged tactical users)
Machine-to-Machine (M2M) interfaces for rapid data ingest, query, analysis, fusion, and dissemination
Uses the latest Government Off The Shelf (GOTS), Commercial Off The Shelf (COTS), Free and Open-Source Software (FOSS), and other non-developmental items technologies
Network and enclave agnostic that integrates with existing Enterprise Security mechanisms supporting authentication of people and non-person entities
Benefits
Rapid and cost-effective deployment options
System-level scalability and resiliency; petabyte capable data transfers
Low latency, near real-time data processing and dynamic ingest, terabytes of data with millions of updates per minute
Orchestrates analytics exploiting data in a multi-level security data environment
Enhances data exchanges between tactical-level Combat Systems (CS) and Command, Control, Computers, Communications, Cyber, Intelligence, Surveillance and Reconnaissance (C5ISR) systems
Beyond line-of-sight (BLOS) visibility
Operates in Multi-Level Security (MLS) environments; data segregated and protected against leakage; runs on any security enclave
Multi-Int Data Sources; enables National to Tactical Integration (NTI) and High-Side Fusion (HSF)
Combat Systems/C2 shared data management
Easily and efficiently emulates target environments such as Navy/Marine Corps Intranet (NMCI), GovCloud, and Agile Core Services (ACS)/ Consolidated Afloat Network and Enterprise Services (CANES)
Core security services integrate with enterprise identity management solutions (e.g., DoD CAC, PKI. Local Domains)
Demonstrated reliability on common platforms
Features
Built using open-source software. It implements a Service-Oriented Architecture (SOA) with support for near real-time data streaming on top of virtualized or cloud-enabled technologies.
Uses scalable, standards-based data processing technologies (e.g., Apache Kafka, Storm, StreamSets, NiFi, Amazon Simple Queueing Service (SQS), and Simple Notification Service (SNS)). These technologies provide an entry point for X-CAP's Complex Event Processing (CEP) and a distribution mechanism for data and analytic results in support of enhanced Situational Awareness.
Deployable on any cloud infrastructure and leverage built-in elastic compute capabilities. For more constrained environments—non-elastic shipboard clouds and converged virtualized servers, X-CAP can run on minimized Virtual Machines.
Integrates with existing security mechanisms such as a token-based Public Key Infrastructure (PKI) (e.g., Common Access Card (CAC)) or software-based PKI/Public Key Enabling (PKE) certificates).
Successfully integrated with the Intelligence Community Information Technology Enterprise (IC ITE) Identification, Authentication, and Authorization (IAA) security framework, and with token-based enterprise IAA. It can use locally maintained Lightweight Domain Access Protocol (LDAP) or Active Directory (AD) registry (planned for delivery with Agile Core Services (ACS)).